HDC10 firmware 2023-04-07
Version:K01FWV3.4_20230407  Download Firmware  
· Fix cross lines function
HDC10 camera upgrade method:
1.Open the shell to see the Tf card slot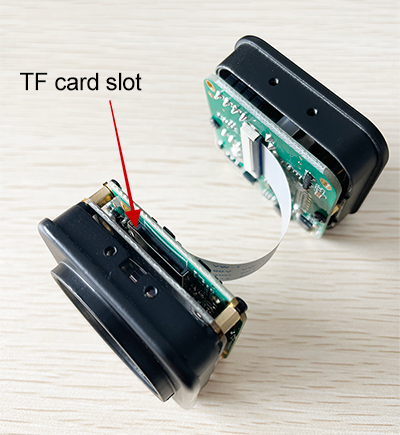 2. Unzip the compressed file, Copy the FWK01A.bin file to the TF memory card ( Fat32 or Exfat  format only );

3. Insert the TF memory card into the camera;

4. Then plug power;

5. The power led light changes stop flashing indicate the upgrade is successful, The upgrade will take about 20 seconds;

6. After the upgrade is completed, unplug the TF card and delete the upgrade firmware in the TF card.